Fashion awareness is developing in every single individual for its easy-going fashion resources. It's just a piece of cake for everyone to follow the right fashion tactics by following their favorite celebrities.
We have seen that fashion has made a comeback and the 50's and 70's fashion adornments are taking over the wardrobes. From round sunnies to block heel pumps are currently spotted donning by the celebrities on the fashion shows and the red carpets. However, these elegant accessories carry hefty prices and every other person can't afford them in their salaries.
Moving forward, Shoes are an integral part of your personality description and shoes are more than just shoes these days. A nice and expensive pair of shoes surely depicts the class and enriches your personality. If you follow celebrities and want to walk in style just like them, here is a guide to let you know that which shoe brand is featuring in the celebrity world.
First, you must know the top-notch footwear brands uplifting their names in the celebrity world.
Celebrity and their statement shoe brands

Giuseppe Zanotti

Jimmy Choo

Manolo Blahnik

Christian Louboutin

Giuseppe Zanotti

This 'cruel sandal' has an amazing charm within celebrity life who wishes to wear high intricate embellished heels. Kim Kardashian spotted in 'Cruel Sandal' by Giuseppe Zanotti. Though these designer shoes mark a hefty amount but worth wearing them on any event.
Giuseppe Zanotti is an Italian fashion footwear brand. Recently, Jennifer Lopez has been chosen as a brand ambassador for this designer footwear brand.


Manolo Blahnik
Manolo Blahnik brand has received the best shoe brand achievement award in 2012 in British fashion week. It has a made its mark high in the celebrity world and it's each design has worth drool over. Various celebrities spotted at different events wearing this expensive shoe brand.
Jimmy Choo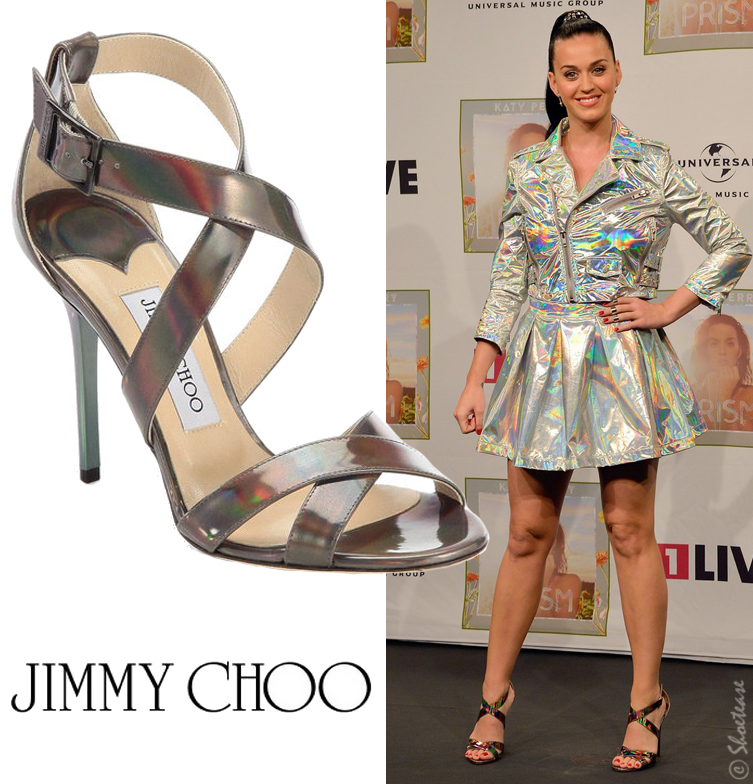 Katy Perry has an exceptional choice of footwear and looked perfectly chic in Jimmy Choo holographic shoes in this image. The adorable meets-provocative superstar wore Jimmy Choo "Lottie" shoes to make a perfect style statement her strongly space-age gown style.
Christian Louboutin
Louboutin is a standout amongst the most popular shoe brands in the luxury market and authoritatively the most prestigious brand. The Christian Louboutin named as the most attractive and expensive shoe brand in the world.
This shoe brand comes as one of the primary choices for different celebrities when it comes to make a style statement.